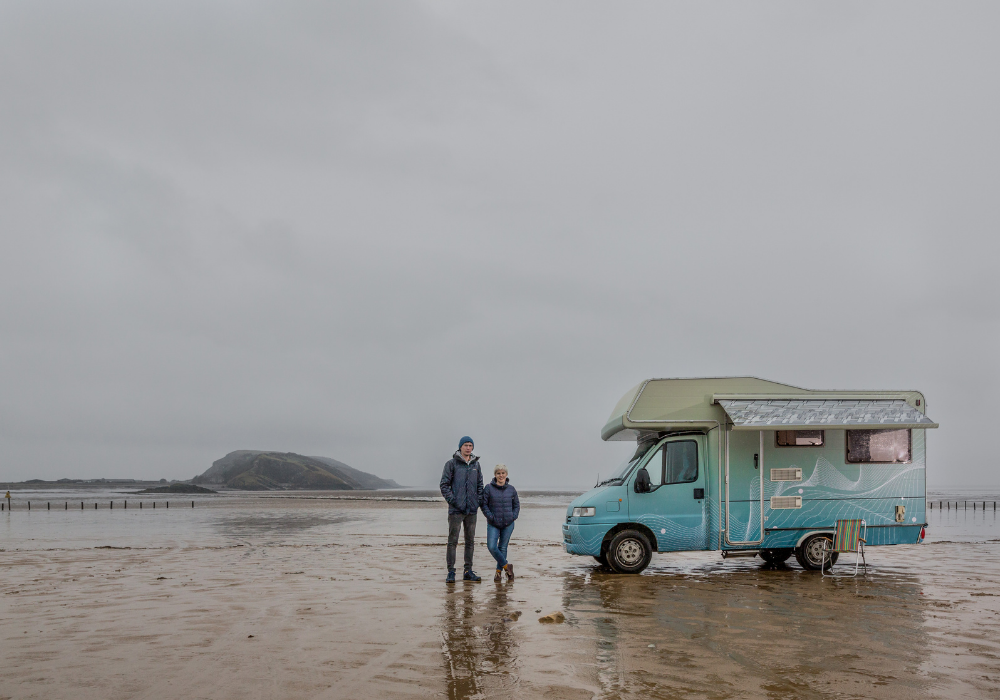 EIF: Oh Europa
Mon 1 Jan 0001 to Sat 27 Aug 2022

Various times: 12 to 8pm
Running time (approx.): 1 hour
Tickets bookable via Edinburgh International Festival
Box Office: 0131 473 2000
The Studio
Box Office: 0131 529 6000
Ticket prices
*All tickets are booked and fulfilled by Edinburgh International Festival
Edinburgh International Festival
Oh Europa
Oh Europa is a labour of love; an act of collective listening that spans a continent and cuts straight to the heart.
Since 2018, artists Gemma Paintin and James Stenhouse have been travelling through Europe in their campervan, asking strangers to sing a love song.
Throughout an entire day, Gemma & James invite you to join them in an epic deep-listening experience as they play every single love song they have recorded to date: over a thousand voices singing in 49 languages. Broadcasting live and online via their RadiOh Europa station, these love songs transmit a heartfelt message: an opportunity to hear our voices emerge out of the white noise.
Find the Oh Europa campervan-recording studio around Edinburgh on Tuesday 23 and Wednesday 24 August to add your love song to the collection.
All voices are welcome!
The Refuge series is supported by British Council, Edinburgh Futures Institute at theUniversity of Edinburgh and Claire and Mark Urquhart
Made possible through the PLACE programme
Discounts
From priority booking, under-18s are entitled to a 50% discount and disabled people are entitled to a 30% concession discount.
From 8 April 2022, there is a 30% discount for recipients of pension credit, universal credit, employment and support allowance or jobseeker's allowance, art workers, full-time students and 18-25 year-olds . Subject to availability and may exclude top-price tickets. Proof of eligibility may be requested at venues.
Ticket prices may vary from previously published prices.
All discounts may be withdrawn at any time. 
Access
Capital Theatres aim to be accessible to all. We are committed to making your visit to our theatres as comfortable and enjoyable as possible. All of our Front of House staff undergo disability awareness training and Dementia Friend Training and will be pleased to assist you should you require any information or help. 
Musical

Tue 11 to Sat 15 October

Music, Musical

Mon 17 October

Music, Musical

Sun 23 October