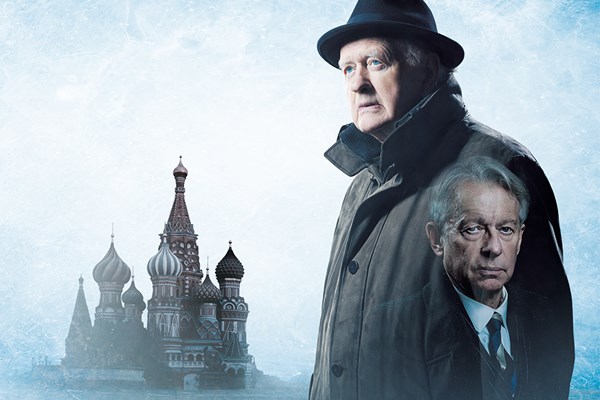 Tue 13 Jul to Sat 17 Jul 2021
Evenings 7.30pm | Matinees Wed & Sat 2.30pm
Box Office: 0131 529 6000
* Ticket prices include a contribution to the Theatres Development Fund. A £1 handling charge will be added if you ask us to post your tickets.
The Original Theatre Company presents
A SPLINTER OF ICE
by Ben Brown
Directed by Alan Strachan with Alastair Whatley
Starring Oliver Ford Davies and Stephen Boxer
"If I had to choose between betraying my country and betraying my friend, I hope I should have the guts to betray my country." E.M. Forster
Moscow 1987, as the cold war begins to thaw and Britain's greatest living novelist Graham Greene meets with his old MI6 boss, Kim Philby, Britain's greatest spy… and traitor.
Under the watchful eye of Rufa, Russian memoir writer and Kim's last wife, the two men set about catching up on old times. With a new world order breaking around them how much did the writer of The Third Man know about Philby's secret life as a spy? Did the Red Spy Philby betray his friend as well as his country?
…and who is listening-in in the next-door room?
From the writer and director of the award-winning West End hit play Three Days in May which inspired the Oscar Winning film Darkest Hour. Ben Brown's coruscating new political drama explores an unlikely friendship. Yet a friendship woven of deceit as well as loyalty.
"One feels for a moment the sharp touch of the icicle in the heart."
Starring Oliver Ford Davies (Game of Thrones, Star Wars) as Graham Greene, Stephen Boxer (The Crown) as Kim Philby. From the award-winning producers of hit online productions of Birdsong and Apollo 13: The Dark Side of the Moon and stage productions including the five-star revival of Alan Bennett's The Habit of Art.
★★★★
Expertly calibrated performances… Absorbing

The Times
★★★★
Faultless performances

Reviews Hub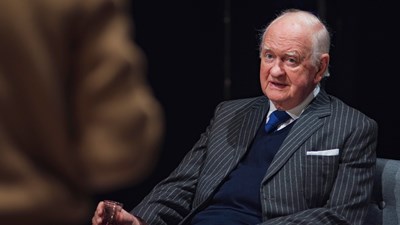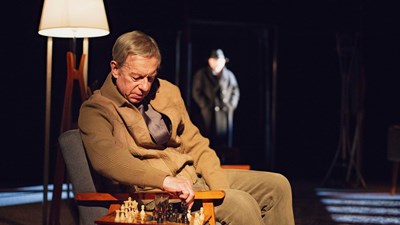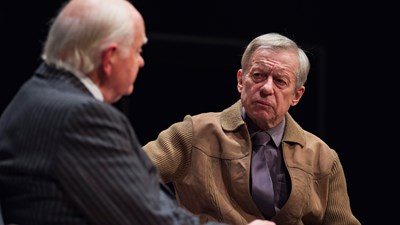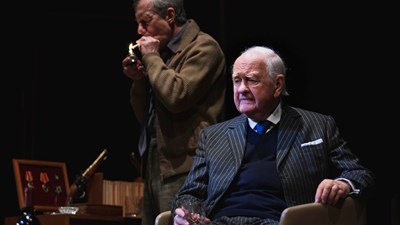 ★★★★
Reassuringly intimate atmosphere of an old-school TV drama

The Times
Friends 20% off
Groups (8+) £4 off Stalls and Dress 
Concessions £3 off (excl. Fri & Sat). Concessions are limited and may be withdrawn at any time.
Student Standby £10*
Discounts are available to people with disabilities, please email box office to buy your tickets. If you would like to book a wheelchair space or if you have any special requirements please contact the box office who can advise. Our staff can be contacted on bookings@capitaltheatres.com
* Student Standby tickets are subject to availability on the day of the performance and can only be purchased in person at the Box Office from 12pm. A valid Student or Young Scot ID is required. Only one ticket per card.
All discounts may be withdrawn at any time. 
Capital Theatres aim to be accessible to all. We are committed to making your visit to our theatres as comfortable and enjoyable as possible. All of our Front of House staff undergo disability awareness training and Dementia Friend Training and will be pleased to assist you should you require any information or help.