Get involved in our two-year project for care experienced young people aged 16-26, see main stage shows and co-create high quality artistic work.
What is Fuse?
After 5+ years of giving away free tickets for our annual King's panto to care experienced young people and their families through the City of Edinburgh Council, we at Capital Theatres decided to strengthen those relationships and explore new ways of working together. Fuse is a two-year project which will offer various ways to get involved, see main stage shows and co-create high quality artistic work.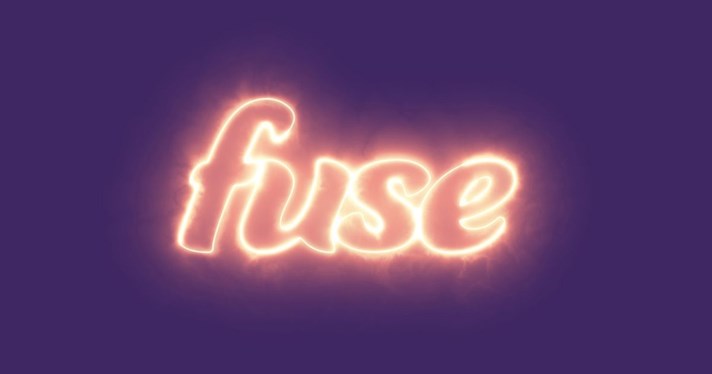 From takeover days to early years sessions and working with a team of dedicated artists to co-create original performances, there's plenty of ways to take part. We will be working with established groups such as Edinburgh Champions Board and our partners at the City of Edinburgh Council to send out opportunities and updates, as well as posting opportunities here for activities open to anyone care experienced. Make sure you check back here regularly for information and updates!
Who are we looking for?
We are excited to announce that as part of the first year of Fuse, we will be co-creating a brand-new piece of work to be performed as part of The Studio's programme. If you are a care experienced young person aged 16-26 and interested in exploring your creativity and making something new with us, please get in touch. No experience is necessary, we are open to making work in any kind of artistic form that could be a film, a piece of spoken word, an installation or dance piece. What we make will be led by the interests and decisions of the group as a whole. The opportunity is open to anyone who has a desire to explore their own creativity and who wants to get involved.
What's in it for me?
Alongside the chance to work with professional artists to co-create and make original work at Capital Theatres, you will be able to take part in workshops from our visiting companies, attend your choice of shows for free and share your work publicly. As this is the first year of Fuse, you also have the opportunity to help shape the future of this project. Your ideas can make Fuse better for everyone.
How much does it cost?
Nothing! This opportunity is completely free. We are delighted to be funded by Creative Scotland, which means we are able to cover all of our costs and we are able to provide travel expenses and free food at our sessions.
How much time will you need?
We know time is tight and everyone's schedules are different, which is why we won't be asking for a long commitment or regular hours. We hope to keep our sessions as flexible as possible with the final group deciding when and how regularly we meet. We're guessing there will be a mix of shows and workshops in the lead up to Christmas with the group meeting more regularly in the new year. Our aim is to have a piece ready to share at the end of March 2020.  
In the first instance we will be asking everyone interested to join us on Saturday, 9th November at the Festival Theatre to see the show Cabaret. We will provide free tickets and a chance to meet some of the team you will be working with.
Sounds great, sign me up!
To apply please send 500 words or a short video to catrin.sheridan@capitaltheatres.com telling us a little about yourself, why you are interested in Fuse and what might have stopped you coming to our theatres before.
The deadline for the application is Friday, 8th November at 5pm. Please feel free to get in touch if you are interested but you can't make November 9th as we would still love to hear from you!
If you have any questions about Fuse or you would like to know more please contact Cat Sheridan on catrin.sheridan@capitaltheatres.com.
Other Fuse opportunities
There are a number of other activities that will make up Fuse throughout the year:
Free spaces at Wee Creatives – We are delighted to provide six free places per term to our wee creative's sessions for care experienced aged 2-5 year olds and their adults. This opportunity is being populated by Edinburgh Council but if you are interested or want more information please contact Cat at Catrin.sheridan@capitaltehatres.com
Free tickets to our Kings panto – Capital Theatres is once again giving away 500 free tickets to care experienced young people and their families. This opportunity is offered out through the City if Edinburgh Councils Families and Children services. More information on how to come along will be released in November.
Fuse Take over days – In spring 2020 we will be bringing you a FUSE takeover day at the Festival Theatre. A chance for care experienced young people and their families to come and take part in free activities such as music making, arts and crafts, drama and dance. We will release more information in January.