We want to enrich the lives of care experienced children and young people in Edinburgh and the Lothians.
Can you help us change lives?
Over 2,2OO care experienced children and young people live in Edinburgh right now.
These are children and young people who have been, or are currently in all categories of care, including foster, kinship, residential, adoption and cared for at home.
It is widely known that care experienced children and young people face many barriers which reduce their chances to thrive during their lifetime. This includes having the opportunity to attend the theatre and to engage in creative activities as a child.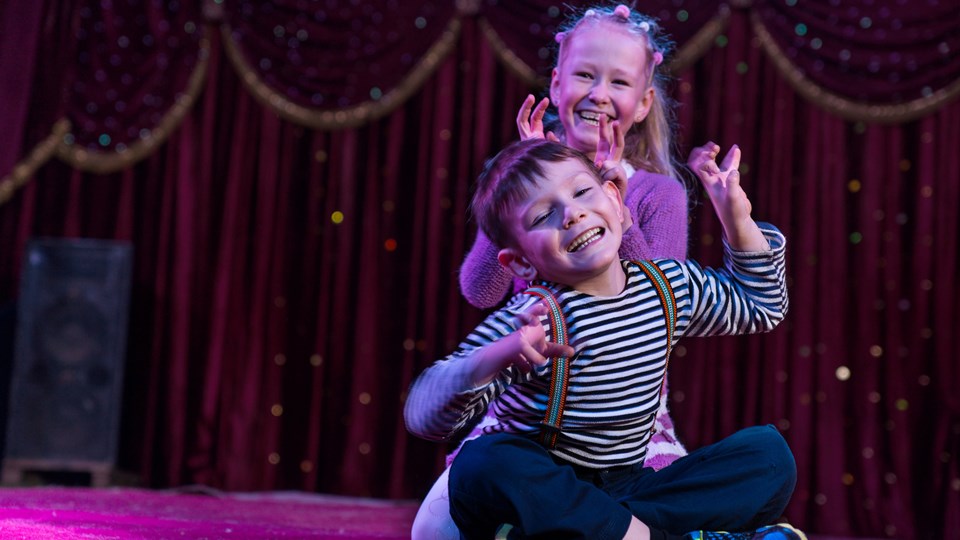 In Scotland statistics show that young people in care are four times more likely than their peers to experience mental health difficulties, are more likely to suffer from poor health due to poverty, are more likely to have low aspirations and academic outcomes and are five times more likely that other young people to become involved with the criminal justice system.
Capital Theatre's Appeal aims to enrich the lives of care experienced children and young people by providing the same opportunities for them to engage in the arts as their peers.
Over the next two years we will deliver Creative Care, the largest ever performing arts project for cared for children and young people in Edinburgh and the Lothians. It includes everything from creating new artistic work to simply attending a performance. We will empower over 400 children and young people, and their carers to have meaningful involvement with the performing arts.
In recent years Capital Theatres has pioneered work engaging children with multiple and complex needs with the performing arts, teaching them new skills and helping them create new work led by them. Creative Care is a new strand of our work which will build on this success, by working in partnership with the City of Edinburgh Council's social care team to help us identify and reach out to potential participants.
With 87% of the funding already in place from Capital Theatres and Creative Scotland, we need to raise a further £14,000 so we can start our Creative Care project in the new year.
Donating £10 will provide one child with a ticket to see a show at our theatres
Donating £20 will fund a place at an early years workshop where under 5s explore different artforms
Donating £30 will enable one young person to take part in the creation of new artistic work
Your support will enable care experienced children to build confidence, explore their creative interests and talents, develop new skills and share the experience with their carers and families.
Our goal is to build a strong foundation for our participants to go on and enjoy a lifelong love of theatre. Please consider supporting our Creative Care project today.
You can donate online by clicking the button below or by calling our Box Office on 0131 529 6000. Thank you for your help.