Our Dementia-Friendly picks of the Fringe
We know the Fringe can be really intimidating, especially for people who haven't previously attended, or those that prefer relaxed performances or have additional access requirements
In the blog below you can find show recommendations, accessibility information and helpful links to how to successfully navigate the madness that is the Fringe!
Here is a full list of all of the Fringe's Accessible performances, which you can filter by service type, but if that's still too long a list for you (and it is long!), we've collated some shows below which we're excited about.
Our Recommendations
Banana Crabtree Simon
Starring CJ de Mooi (Eggheads), Banana Crabtree Simon is an intimate and emotionally honest journey of one man's struggle with early onset dementia. Opening in 2018 to multiple five-star reviews and award nominations, the play was even performed in Hollywood earlier this year. ***** (LondonTheatre1.com). ***** (TheThespiansBlog.wordpress.com). ***** (TheatreWeekly.com). ***** (MarkAspen.com). Off West End Theatre Award nominee, Best Male Performance and Best New Play.
When? 5 to 20 August, (dates and times vary)
Where? theSpace @ Symposium Hall
Access Info: Permanent wheelchair ramp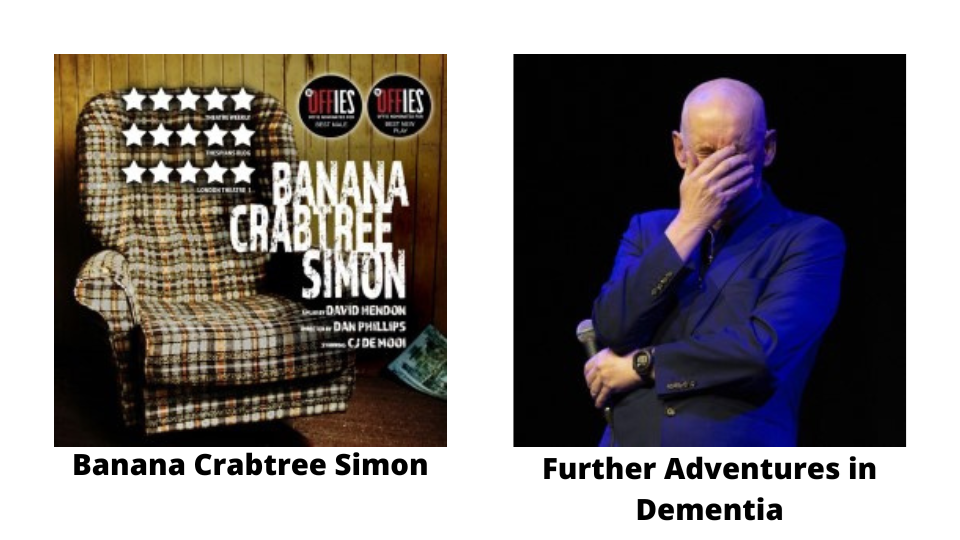 Further Adventures in Dementia
Steve's dad died of Alzheimer's. There's nothing he can do about it except remember him the way he was. Steve has also been deaf since his teens but has new hearing aids so now he's gone through all the music of his youth. It reminds him of his dad. There's nothing else for it but to defy dementia, with music, songs and laughter. Laugh, cry, sing along if you want. If you like bittersweet comedy about deafness and memory loss, then this is the show for you. Previous shows were rated ***** (Chortle.co.uk).
When? 4 to 28 August, (1:45pm)
Where? Laughing Horse @ City Cafe
Access Info: There are 2 steps into the main bar area and then 20 steps down into the performance space area. Narrow passages at performance space level to the three small performance spaces. This venue is not wheelchair accessible.
Signed Performance: 16 August
The Girl Who Was Very Good At Lying
Catriona has a history of making stuff up. But she's getting better. When an attractive American tourist arrives, she decides to show him around her Northern Irish town. And she might blur the line between fact and fiction, just a little... Soon she's telling him about cannibal peasants, human roosters, and the largest orgy ever held on consecrated ground. A multi award-nominated show starring Rachael Rooney, about the stories we tell to escape. ***** (Stage). Originally produced: Jermyn Street's Footprints Festival, Omnibus Theatre.
When? 4 to 28 August, 11:55am (dates vary)
Where? Summerhall - TechCube 0
Accessibility Info: Once in the courtyard, take the access ramp into the main reception, take a right down the corridor, past the cafe, through a corridor with neon strip lights in the walls(slightly inclined), past the red lecture and through the double doors into the ground floor of tech cube.
Captioned Performance: 10 August
Relaxed Performance: 16 August (Show contains: Audience black out, loud/unexpected or overlapping sound, characters expressing anger, heavily dialogue-driven scenes - audience members have permission to move around and make noise)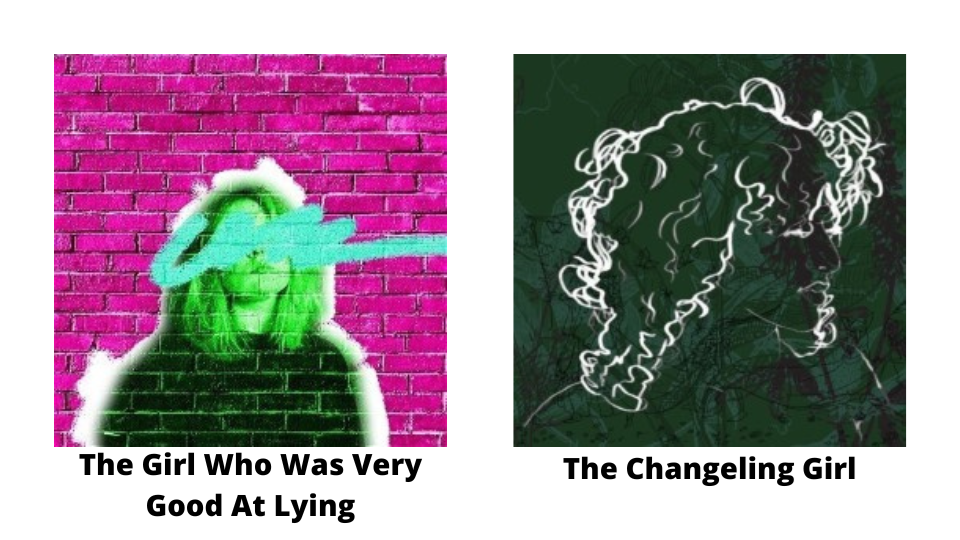 The Changeling Girl
The Changeling Girl explores experiences of neurodivergency through the captivating story of Agnes, an autistic girl living in medieval England accused of being a fairy changeling. Told through a spellbinding combination of theatre, poetry, movement and music – we will take you on an inspiring journey into a fairy tale landscape which celebrates the beauty of our (neuro)differences, as well as the struggle of living in a world not designed for neurodivergent people. This piece has been created by our neurodivergent company as a love letter to the community, to be enjoyed by anyone and everyone!
When? 15 to 27 August, dates and times vary
Where? theSpace on North Bridge
Accessibility Info:  If not taking the lift there is a large flight to 1st floor of hotel then a further 4 steps to venue. Alternatively the building lift can be taken to the first floor and then a platform lift can be used instead of the 4 further steps.
Relaxed Performances: Every show is delivered as a relaxed performance and all are open to everyone. The show will include characters expressing anger, and audience members have permission to move around and make noise, permission to engage with performers and a show guide or synopsis.
Myra's Story
'Five stars are not enough to do it justice!' ***** (Daily Mail). 'Will wring laughter and tears from even the stoniest of hearts.' ***** (BritishTheatreGuide.info). Living rough on the streets of Dublin, middle-aged Myra McLaughlin is a foul-mouthed, feisty, street drinker. She is also immensely funny and self-deprecating. Playing a whole range of characters, she gives a hilarious, moving and ultimately heart-breaking re-enactment of her fall from grace from fresh-faced teen bride, to her pitiful condition of today. 'Myra's Story should be the talk of the Fringe' ***** (BroadwayBaby.com).
When? 5 to 29 August, 13:00 (dates vary)
Where? Assembly George Square, Gordon Aikman Theatre
Accessibility Info: Cobbled area around the George Square Theatre. If not taking the lift there are about 35 steps into the venue, but there is a building lift.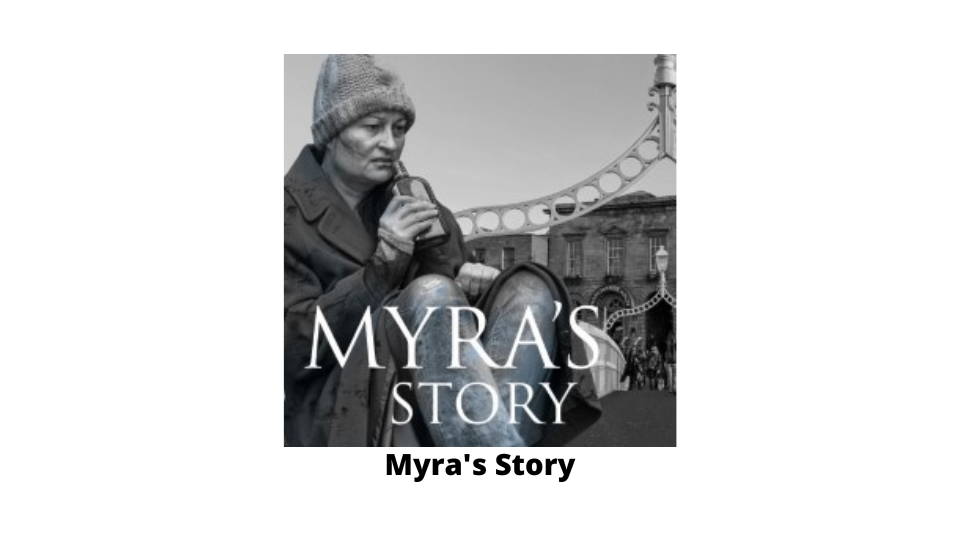 These are just a few shows to get you started, but the Fringe website has an excellent filtering system, which means you can filter by access type, by relaxed performances and by genre. 
Additionally, here's a filtered version of the guide with neurodiversity-led shows.
Relaxed Performances
Sometimes referred to as sensory-friendly or autism-friendly performances, these are designed to make the experience of visiting venues and seeing theatre accessible to everyone.
You can find a full list of shows with Relaxed Performances at the link below
Please bear in mind that 'Relaxed performances' do not all meet the same criteria - you can look at specific show attributes under the 'Access' tab.