From workshop to stage: Amy Pavri's story
At Capital Theatres we believe access to the arts should be available to all, which is why we create a range of ways for people to discover and explore the performing arts. From workshops and open rehearsals to tea parties and tours, we always have something extraordinary happening at our theatres!
After attending a free hip-hop workshop in The Studio, Amy Pavri (currently in S6 at Williamwood High School, Glasgow) went on to perform at the Festival Theatre as part of In the Willows. We caught up with Amy to hear her story: 
"I attended a hip-hop workshop in The Studio led by Sheila Attah of Metta Theatre and went on to perform alongside a professional cast in the musical, In the Willows, at the Festival Theatre in March 2019. To say this was a dream come true would be the understatement of the century.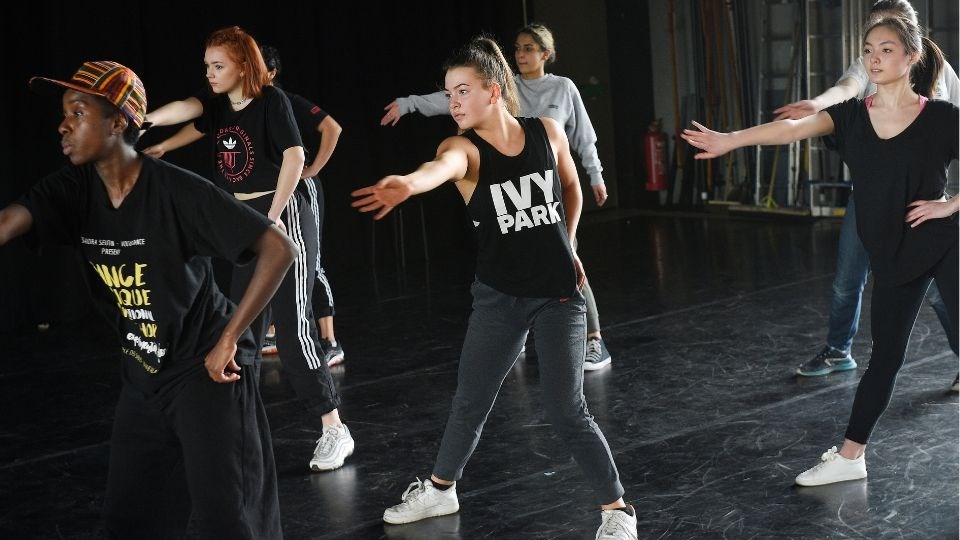 Strutting out onto the stage of the Festival Theatre for my first performance, arm-in-arm with Seann Miley Moore in front of an audience of over 600 people is a feeling that I don't think can ever be matched - it was incredible and I just felt like I was meant to be there. There was an indescribable vibe between all of us as a cast, which only intensified as the performances went on and I loved every second of it. It was obviously intimidating to be performing alongside such amazing dancers considering my lack of experience but my confidence grew with every performance and I think one of the biggest things I learnt was that you just have to push yourself and try things that you aren't 100% confident in. The production used sign language as a major part of its script and one of the main cast members - Chris Fonseca - is deaf after contracting meningitis when he was 2. I got to know Chris throughout the week and was continually inspired by his commitment and undeniable talent, as well as his heart of gold. He was hilarious and so sweet to both me and the rest of the chorus. Harry Jardine - who plays Toad - was telling me how he had no sign experience whatsoever going into the production, however I would watch him and Chris have full on conversations in sign, laughing and joking around and it was so incredible to see and reminded me how important sign language is.
This experience taught me to believe and have confidence in myself, to learn and realise that mistakes are vital on the path to success. I would say to anyone who is anxious about trying something new to look at the bigger picture, and to realise that every experience is there for you to live and to learn from, no matter how big or small. I met the most incredible people and it was a week that I will remember for the rest of my life; I can't thank Metta Theatre enough for allowing me to be a part of such an amazing production.
I'm going into my last year of high school now and am still completely unsure of what I'm going to do after that. I think a year out is definitely an option so I can really figure out what's best for me. At the end of the day, acting is my passion and I love the feeling of creating and moulding a role and working with other people who feel the same drive as I do. At the end of the day I would LOVE to pursue it as a career in the future - but who knows! I'm just taking each day as it comes."
Look out for opportunities to take part and discover the magic of theatre with us.