60 seconds with Bill Ward
This Autumn, Bill Ward stars as Baltus Van Tassel in The Legend of Sleepy Hollow. Ahead of its spooky November run in the King's Theatre, we sat down with Bill to discuss the classic story, multi-role-ing, and his fear of heights!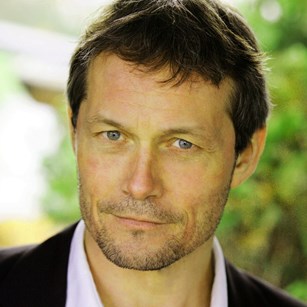 How would you describe the show and your character to someone who hasn't seen the production?
The show is a high energy edge of your seat thriller. Part horror, part comedy.  Very physical.  Think Hammer House of Horror meets Kneehigh.  We're all multi-role-ing, which will be great fun. My main character is Baltus Van Tassel, who's the elder statesman of the village – he's trying to keep the village together during some pretty tricky times.  But I also get to play a naughty 90 year old female cook, a hard drinking coach driver, and a crazy delusional Dutch captain – what's not to like?
What was it that initially drew you to the play? 
The story – it's a classic.  I was particularly intrigued as to how they were going to do the Headless Horseman – there's a fair amount of magic both in the story, and also our telling of it – putting that kind of a thing onto a stage is always good fun.  Plus the physicality – I like doing plays where movement is an integral part of the show, and this is very much like that.
 Were you familiar with the original Washington Irving text, or had you seen other adaptations of the tale prior to taking on this role? Will you be drawing inspiration from them?
It's obviously a very famous tale – a classic - but actually I hadn't read it till now.  I loved it - it's surprisingly short as a story, only 20 to 30 pages long. What's interesting about that is that the shell of the story, the structure if you like, is there, but what each adaptation does is to fill in the (considerable) blanks for themselves.  What the original story is big on is mystery, and mood – so I'm sure we'll be taking a fair bit of that and sprinkling it into our production.
Have you worked with any of the cast/ creative team previously?
Yes, I was lucky enough to work with Wendi for 4 or so years, quite a few years ago now on Coronation Street – great fun.  I was playing a pretty nasty piece of work, Charlie Stubbs, and I remember the show would often cut from scenes involving my character wandering around being hugely unpleasant, to Wendi's character Cilla mucking about in a bubble bath with the family dog. Great fun.
I also know the writer Philip from Panto – amongst many other things, not only is he a great playwrite and screenwriter, he's also a rather brilliant dame.  We worked together up in Sunderland a few Christmases ago – happy days.
The Legend of Sleepy Hollow promises to shock and scare audiences. What scares you the most?
Heights. Can't stand them.  Will do anything to avoid them. Urgh.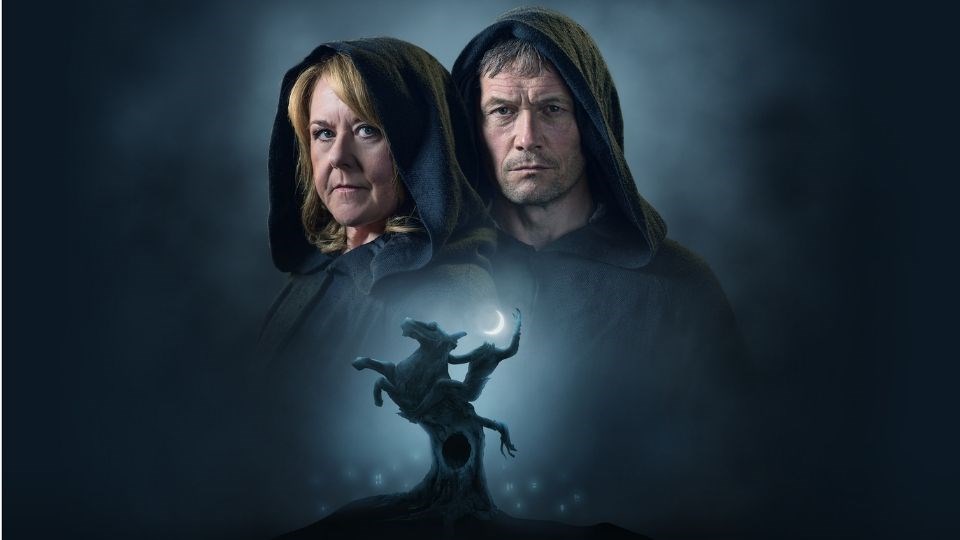 The Headless Horseman is a legendary figure in the horror genre. Why do you think this character has stood the test of time?   
Because it plays to our imaginations, and to one of our strongest emotions: fear. Fear of the dark.  Of death.  Of the fantastical.  Of being caught in a chase you cannot possibly win – the stuff of nightmares the world over.  The Headless Horseman was arguably one of the first true horror creations – larger than life, and truly unforgettable.
What do you want audiences to take away from the production? 
The thing that theatre does so well: that sense of being transported, for a couple of hours, to another world entirely.  It'll be an energetic, enjoyable, scary, funny, night out.  And I really think we've all missed that, as a country, and as a community over the last 18 months – that sense of being out, together, having fun, sharing and telling stories.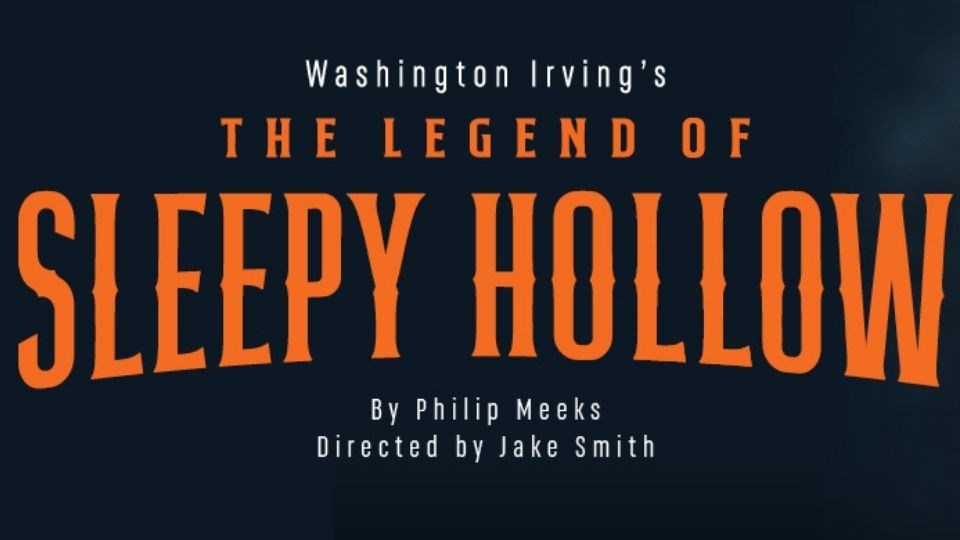 You've had quite an eclectic career, both on stage and TV! What is the biggest difference between performing on stage and screen?
Rehearsals!  They pretty much don't exist in television any more, certainly not in the Serial Dramas/Soaps.  That's one of the things that makes TV so invigorating to do: bringing your performance in on the day, standing, and delivering, knowing you have 40 minutes to nail it.  But I love the sense of exploration you get with theatre: that sense of looking at a piece of writing (particularly a new piece of writing like this) from a number of different angles, and directions, trying all sorts of things out on the rehearsal room floor, and seeing what best serves the play.
What are you most looking forward to while on tour?  
I've always been a bit of a traveller at heart – I've been round the world with a backpack a couple of times – so I love getting out and about around the country, especially to towns and cities, and theatres, I haven't spent time in before.  A real treat.  Oh, and I'll be taking my camera, as always...
The Legend of Sleepy Hollow is at the King's Theatre from the 8-13 November. For information and tickets click here.